Nebraska Women in STEM talked to Tessa Porter about her journey to becoming a candy scientist and entrepreneur.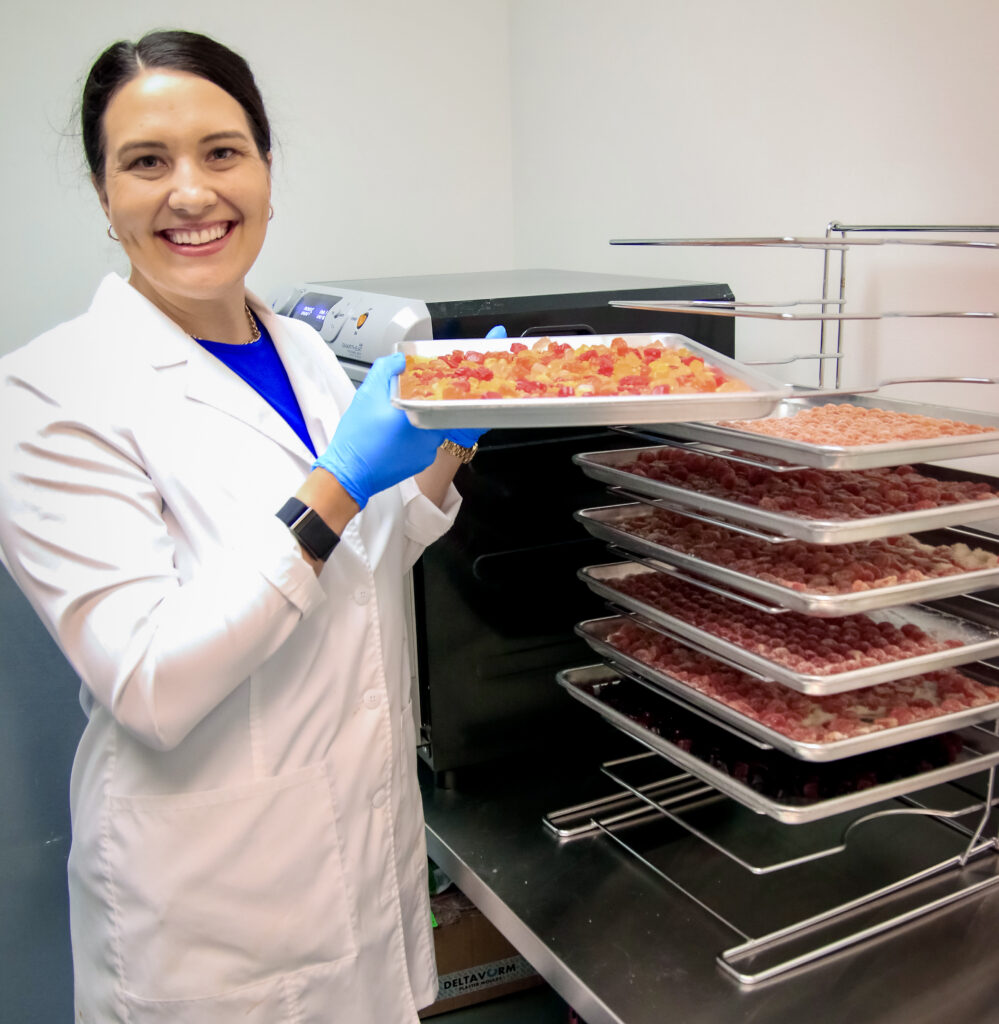 We're just getting started," said Tessa Porter, a candy scientist and the founder of both Sprinkk and Norma's Handcrafted Snacks.
As someone who grew up in Albion, Neb. loving math and science, Porter knew she wanted a STEM career. She enjoyed messing around in the kitchen and said she wanted to be a "food inventor." She went through high school with that plan in mind, so when college came around, she ended up in the University of Nebraska-Lincoln's culinary department. She was sure this was where she was meant to be, but the faculty told her the food science department would be a better fit.
"I got there and that's when all the stars aligned," said Porter.
During college, Porter took an internship with The Hershey Company. When she graduated, she went on to work at Hershey's full-time. After being there for seven months, she decided to go to grad school at the University of Wisconsin-Madison, where Porter studied food science and specialized in sugar crystallization.

After grad school, Porter worked for Ferrara Candy Company. In late 2019, she started her own business, Sprinkk, back home in Nebraska. Sprinkk helps companies take their candy ideas and make them come to life, from development to manufacturing. Porter explains that going from working for a multi-million candy company with many resources and employees to working almost alone was a big change. Porter faced many obstacles launching Sprinkk and says the experience "was a definite learning curve, but it was a fun one."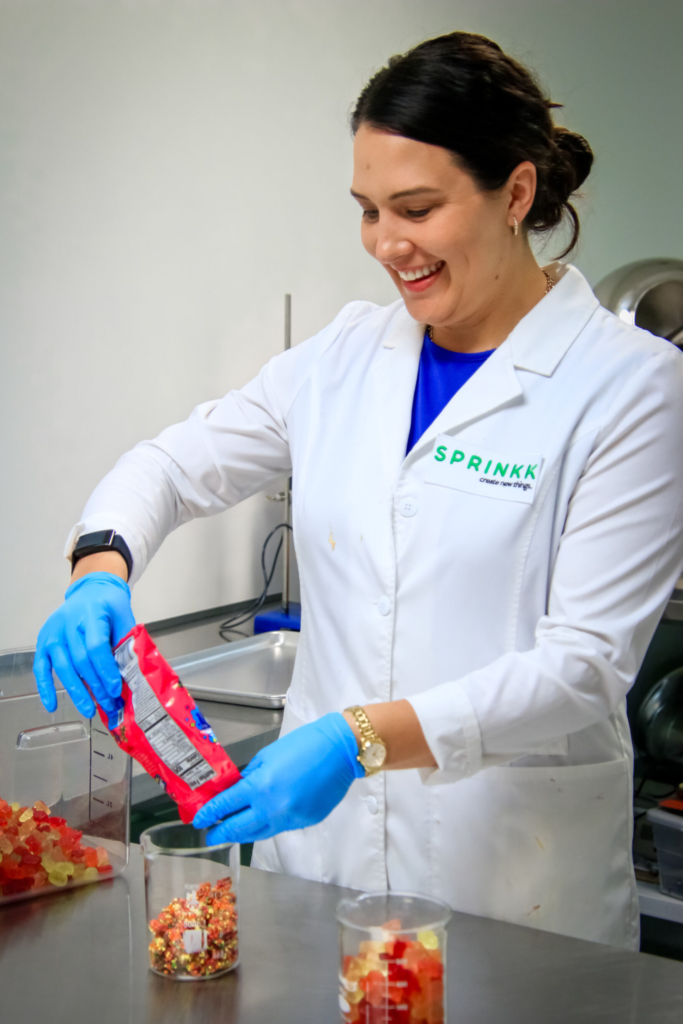 Not long after starting Sprinkk, Porter's Grandma Norma asked if she could turn her elderberry syrup into a gummy. Since it was the start of the COVID pandemic, Porter's Grandma was hoping to get her family to consume more elderberry for immunity and thought a gummy would sway everyone to consume more. Porter began the development process and after many trial gummies and sharing Grandma Norma's story with others, she launched Norma's Handcrafted Snacks.
"One thing led to another and pretty soon we had this beautiful brand, complete with graphic design and a website," said Porter. "There was no other choice than to see where it could go!"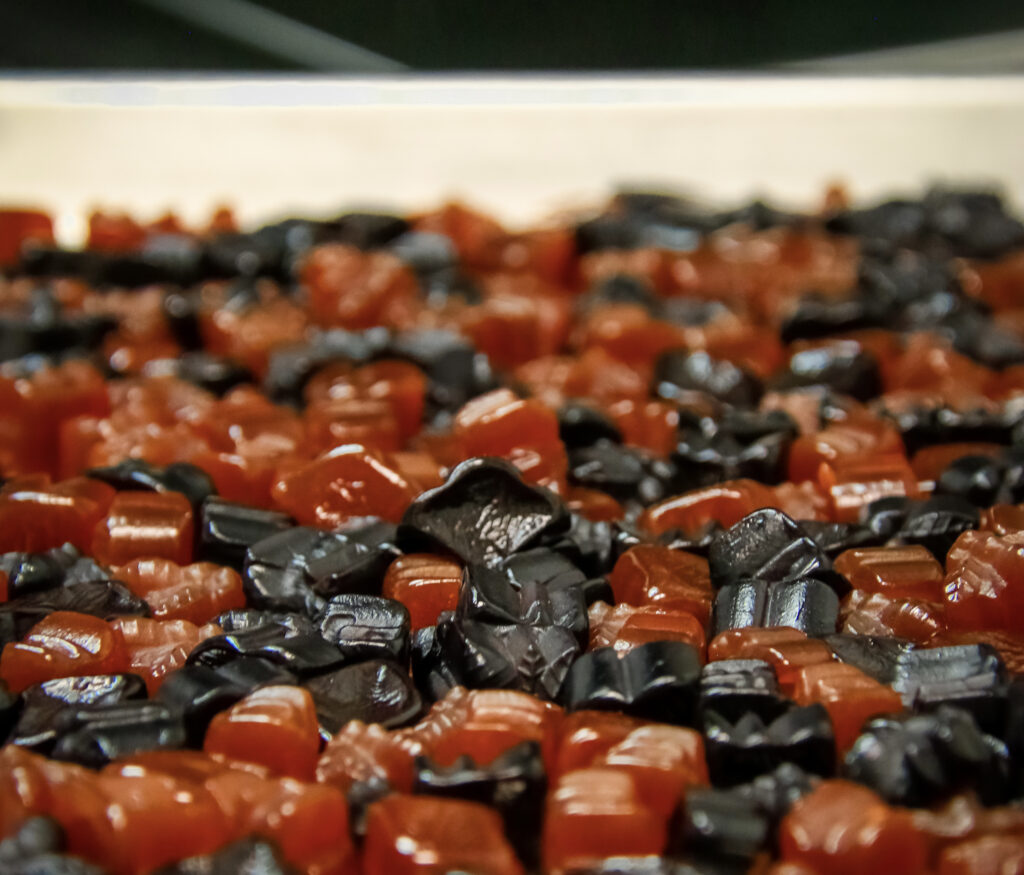 Launched in 2022, Norma's production has started small to preserve the freshness of ingredients and to gather customer feedback and gauge market interest before a broader launch. Additionally, Porter is working to overcome the challenge of sourcing some of the natural ingredients used in the gummies, like the rhubarb puree used in the brand's strawberry rhubarb gummy. Not letting this challenge prevent her from producing the snack developed based on her love of strawberry rhubarb pie, Porter said "My family has decided to plant a rhubarb farm to supply our strawberry rhubarb fruity snack formula." Furthering its commitment to local ingredients, Norma's sources honey from Fat Head Honey based in Clarkson, Nebraska.
When Porter entered the STEM field, she wondered why there weren't more women excited about STEM, then she realized there were, it's just intimidating to be the only woman in the room.
Porter works to reduce barriers for women in STEM because she said "women in STEM are not an unusual thing." Porter hired Katie Teh as an intern from UNL, and now has joined full time as Associate Food Scientist for Sprinkk and has the goal to create even more opportunities for women. Porter believes that the best way for people to better support women in STEM is to elevate their voices and let them share their career pathways.
Porter works hard daily to not only help herself improve in the STEM world, but other women as well. "It's important to me that I can represent women in these spaces," Porter explains. "I just want to help introduce more women into STEM fields because we belong here too."