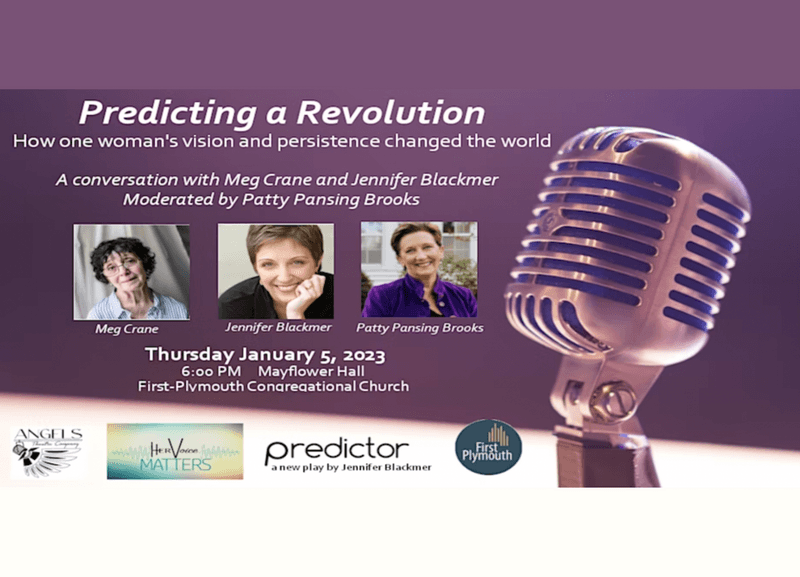 Join the Angels Theatre Company as Patty Pansing Brooks discusses the invention of the home pregnancy test with inventor Meg Crane and playwright Jennifer Blackmer.
The event will take place on Jan. 5, 2023 at 6:00 p.m. in Mayflower Hall at the First-Plymouth Church in Lincoln, Nebraska. Registration can be found HERE.
Blackmer's play, "PREDICTOR," about Crane and her invention of the home pregnancy test, will have its world premiere performance in Lincoln at the Johnny Carson Theater in the Lied Center for Performing Arts on Friday, Feb. 10, at 6 p.m. For more information, visit www.liedcenter.org/events-page.