November 14, 2023
Noon to 1:00pm
Virtual Event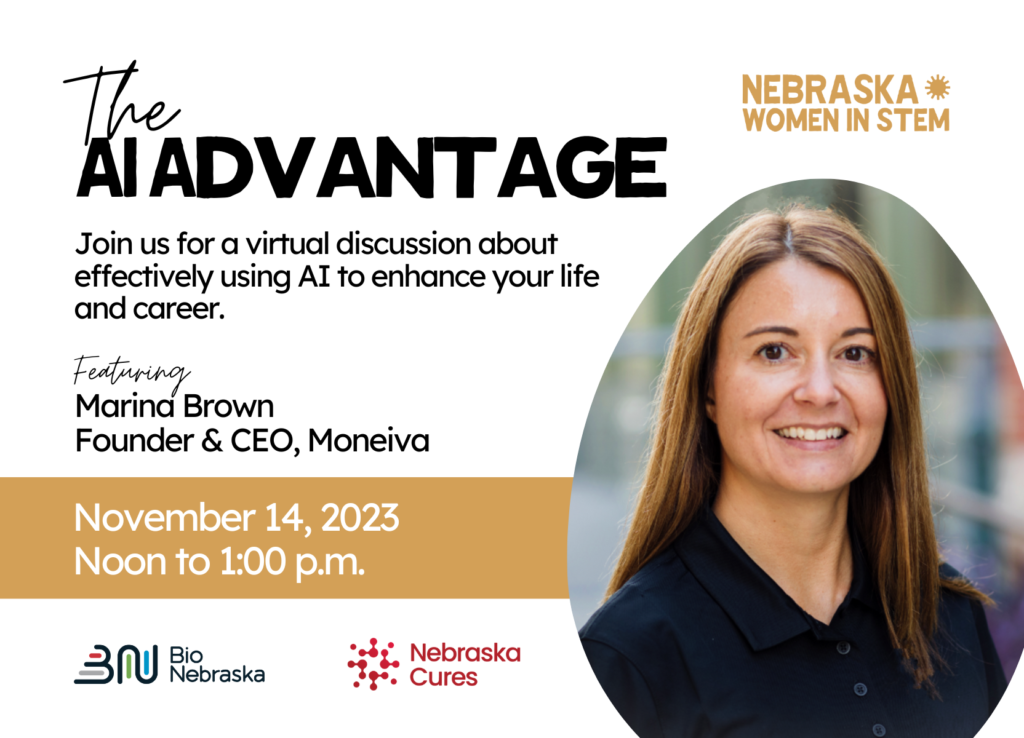 The AI Advantage: Women Shaping the Future of STEM Using the Latest Technology
Join us for a virtual presentation with Marina Brown, Founder and CEO of Moneiva, as she shares how to effectively utilize AI to enhance your life and career.

---
Meet our speaker
Marina brown, Founder and ceo of Moneiva
Marina Brown is the Founder and CEO of Moneiva, a financial technology platform empowering the Supply Chain to optimize payments management. Prior to becoming an entrepreneur, Marina's corporate career crossed App Development, Data Science, and Product Management in the Payments and Logistics industries. She has a track record for successfully delivering multi-million-dollar B2B products while leading globally distributed teams. Recognized as the 2019 Tech Champion of the Year by the Omaha AIM Institute and 2020 Ones-to-Watch by the CIO Magazine, Marina consistently brings forth and evangelizes technology innovation.
Marina first got intrigued by AI in college, went on to study AI at USC and has worked with such technology throughout her whole career. She is a huge proponent of empowering young women to pursue their full potential, especially in technology careers, and spends a lot of time mentoring girls in high school and college.