December 14, 2023
4:00pm to 5:00pm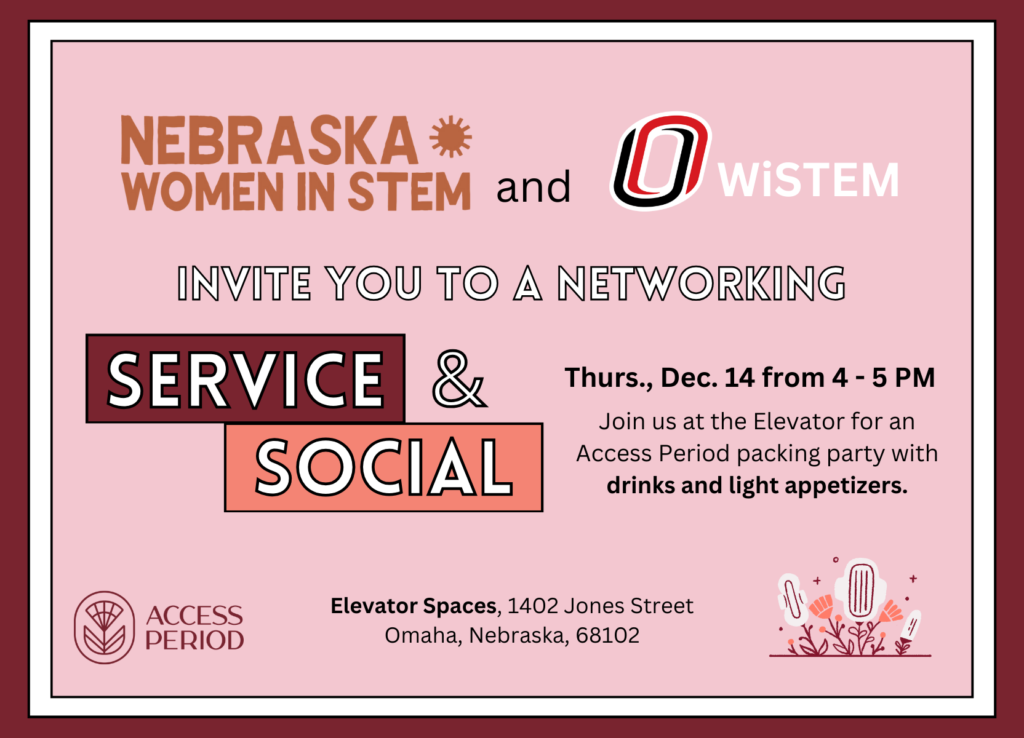 Elevator Spaces
1402 Jones Street, Omaha, NE
Nebraska Women in STEM and UNO Women in STEM invite you to a networking Service & Social
It's the time of year to gather and give back to the community. Join us at the Elevator for an Access Period packing party with drinks and light appetizers.
Don't Come Empty Handed
Please consider bringing Access Period's most needed products: thin pads, tampons, or individually wrapped liners. Monetary donations help the most because they can buy in bulk.
About Access Period
Access Period helps combat period poverty by providing free menstrual products to anyone who needs them in Omaha and throughout Nebraska.