September 18, 2023
9am to 1pm
Mourning Hope, 1311 S Folsom St Lincoln, Nebraska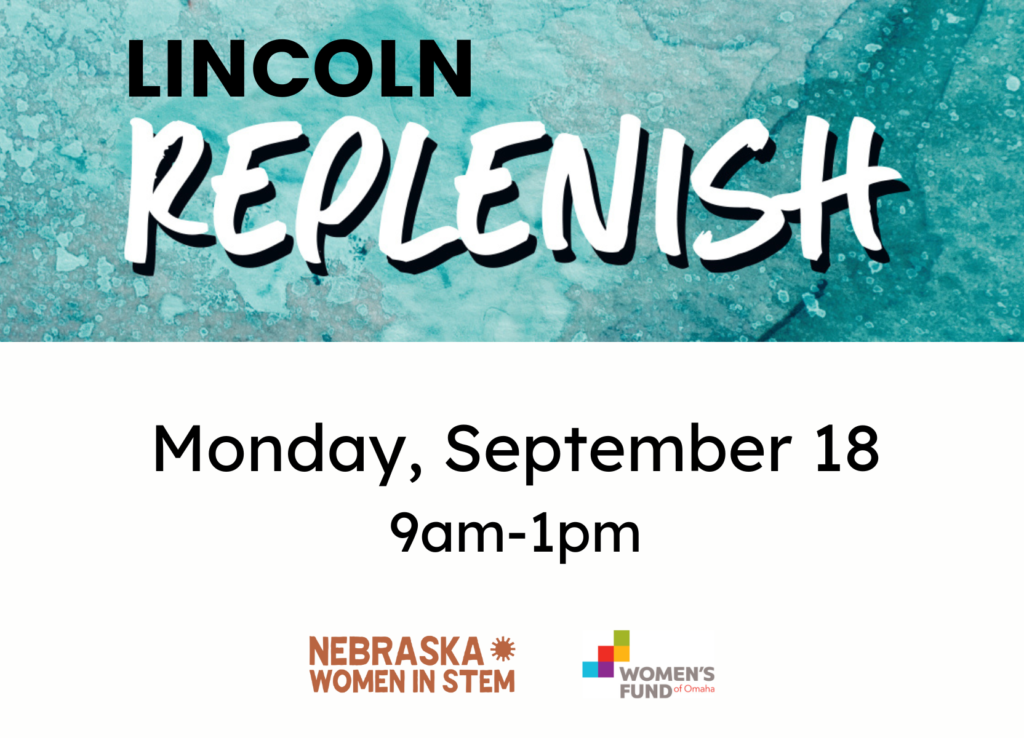 Join us for Replenish, a half day of building community and connection through leadership development, dialogue and reflection.
Everyone is a leader and can make a big impact on the people and environments within their sphere of influence. Replenish, a workshop for Nebraska Women in STEM facilitated by the Women's Fund of Omaha, is an opportunity to create inclusive, intentional leadership that will help you lead with confidence at any stage of your life and career.
This workshop will help you define your core values and align those values to how you want to show up as a leader. In addition to examining effective leadership, Replenish will provide space for growth through self-reflection, dialogue and storytelling. We will get honest about what's working and what's not and build a restorative model of personal sustainability.
Each participant will receive a Replenish workbook for their own self-guided learning. Lunch and refreshments will be provided.
---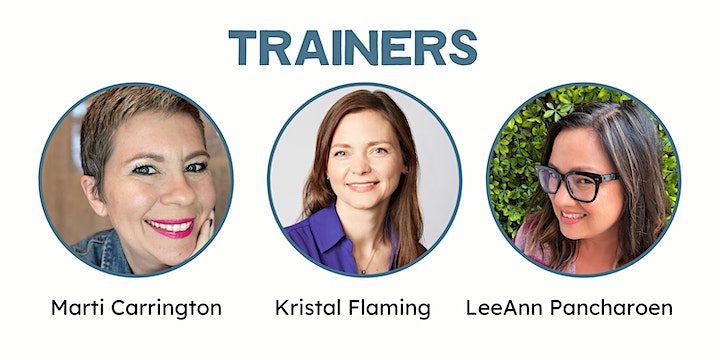 Meet the Trainers
Marti Carrington has over 20 years of corporate and nonprofit human resources, DEI, and leadership experience and has a passion for changing organizational culture from the inside out. She believes this can be done in partnership with activism, political change, and social reconstruction. Marti serves on the Board of Directors for Nebraska AIDS Project (NAP) and The Girl Scouts Spirit of Nebraska. Marti is a mother of three kids and in her limited free time, enjoys reading, running with friends, and solving the world's problems over cocktail with her husband.
Kristal Flaming, EdD, LIMHP, LADC, received her Bachelor's in Psychology at the University of Nebraska-Lincoln. Kristal's career working with and supporting women began in the intimate partner violence field where for 10 years she was an advocate for women and children living with violence. During her time as an advocate Kristal received her Master's in Counseling degree from Doane University and began private practice work. Currently, Kristal sees adolescent and adult clients for individual mental health counseling focusing on women, sexuality, and gender affirming care. Kristal also enjoys teaching substance use, mental health, and case management courses at the University of Nebraska-Omaha and Doane University. Since beginning private practice, Kristal has completed research on sexual bereavement and received her Doctorate of Education and Leadership from Doane University. Kristal also enjoys working in the grief field as the Volunteer Director at Camp Erin Lincoln through Mourning Hope Grief Center. In her free time, Kristal likes to bird watch, make craft cocktails, and travel with her wife and tenacious group of friends.
LeeAnn Pancharoen, she/her, M.Ed., has worked in the nonprofit industrial complex since 1997 and has worked in the sexuality field since 2005, developing and implementing sexual health and equity programs for a variety of youth and adult audiences. Her work is focused on dismantling stigma and centering justice in the pursuit of liberation. Gardening, reading, bourbon and kitty cuddles are some of the things that keep her replenished. She holds a Master's of Education degree in teaching, learning and teacher education and a Bachelor's of Arts degree in women and gender studies and sociology.
---
What participants are saying about Replenish:
"It was a critical piece of my preparation for a new position. I am grateful for the time spent with other women and I was inspired by the incredible facilitators."
"It was nice to hear from other like-minded women about the practices that can be used in daily life to set boundaries and follow through with goals."