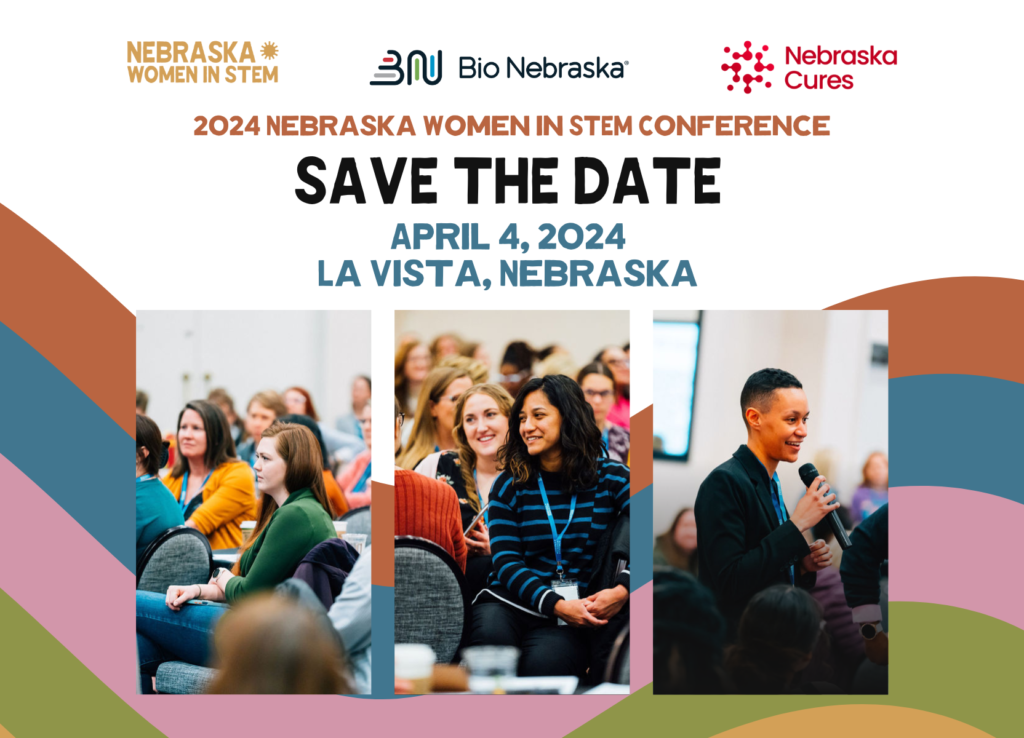 April 4, 2024
La Vista, Nebraska
Save the Date for the 2024 Nebraska Women in STEM Conference
The Nebraska Women in STEM conference provides professional development opportunities for women in STEM careers across Nebraska. The day-long event will take place on April 4, 2024, at the Embassy Suites by Hilton Omaha La Vista Hotel & Conference Center in La Vista, Nebraska, and will include a pre-conference welcome reception on April 3, 2024.
Attendees of the Nebraska Women in STEM Conference will have the opportunity to develop their personal and professional identity, build networks of support to help them achieve their goals, and have a great time while doing it.
Registration coming soon!
---
Why attend?
NETWORK. Build your network! Whether it's during the conference's breakout sessions or the various networking opportunities offered throughout the day, make new connections and find potential mentors and collaborators.
GAIN KNOWLEDGE. The Nebraska Women in STEM Conference lends itself to a number of different presentation topics and styles to support attendees in their personal and professional development.
BE INSPIRED. Attending the Nebraska Women in STEM Conference is a great way for attendees to discover new ideas, exciting projects, and meaningful partnerships to inspire their journey.
NEW OPPORTUNITIES. Whether you're looking for something new or wanting to learn more about a topic of interest, seek new opportunities available to professional women in STEM.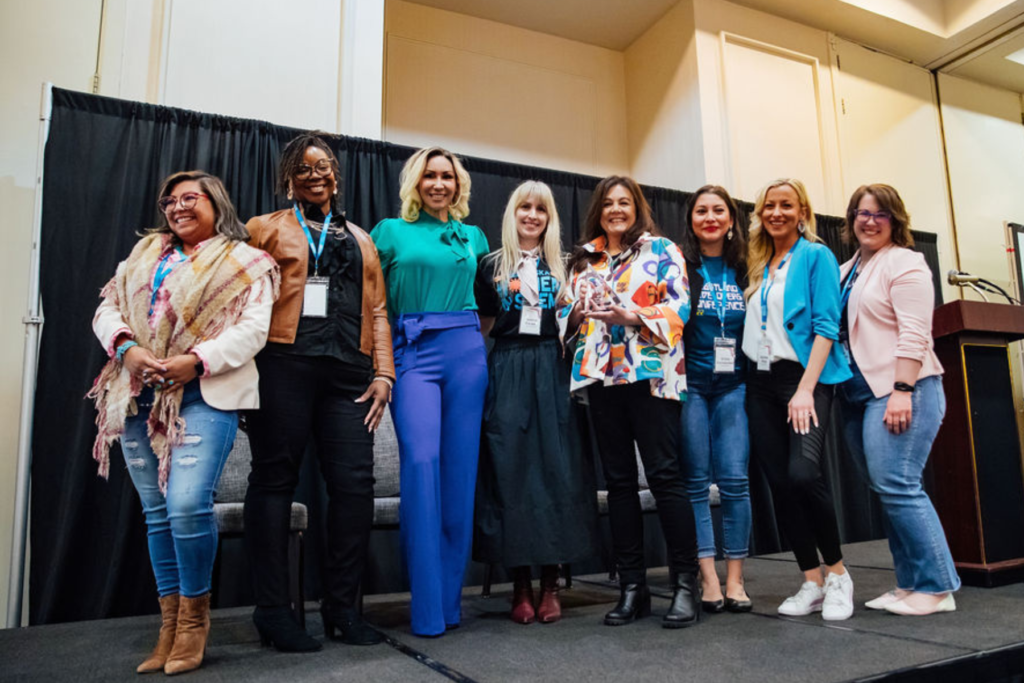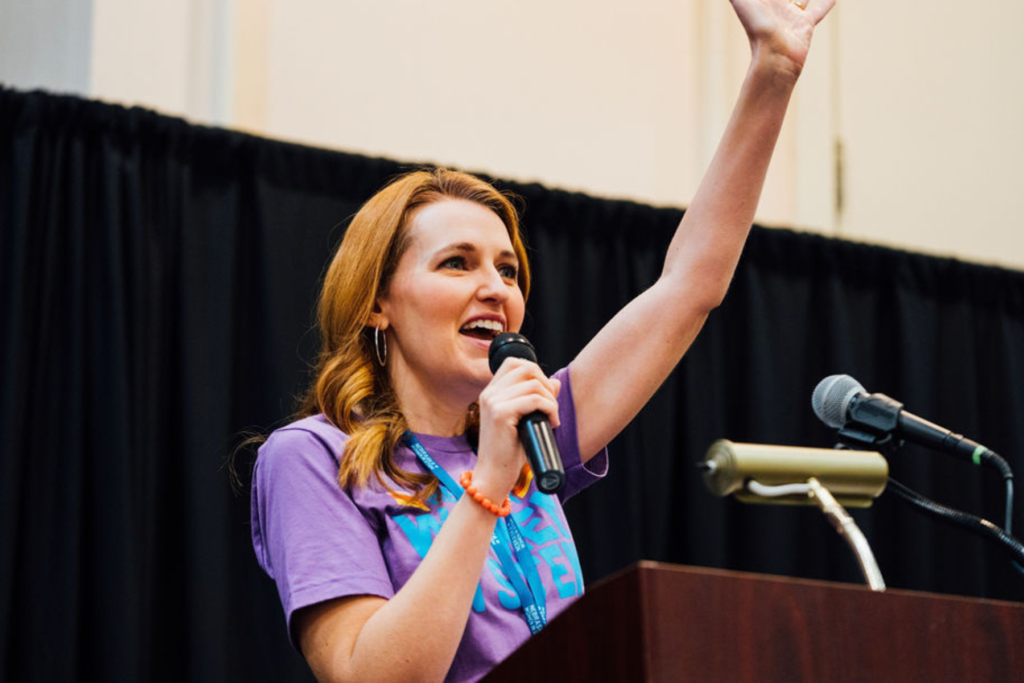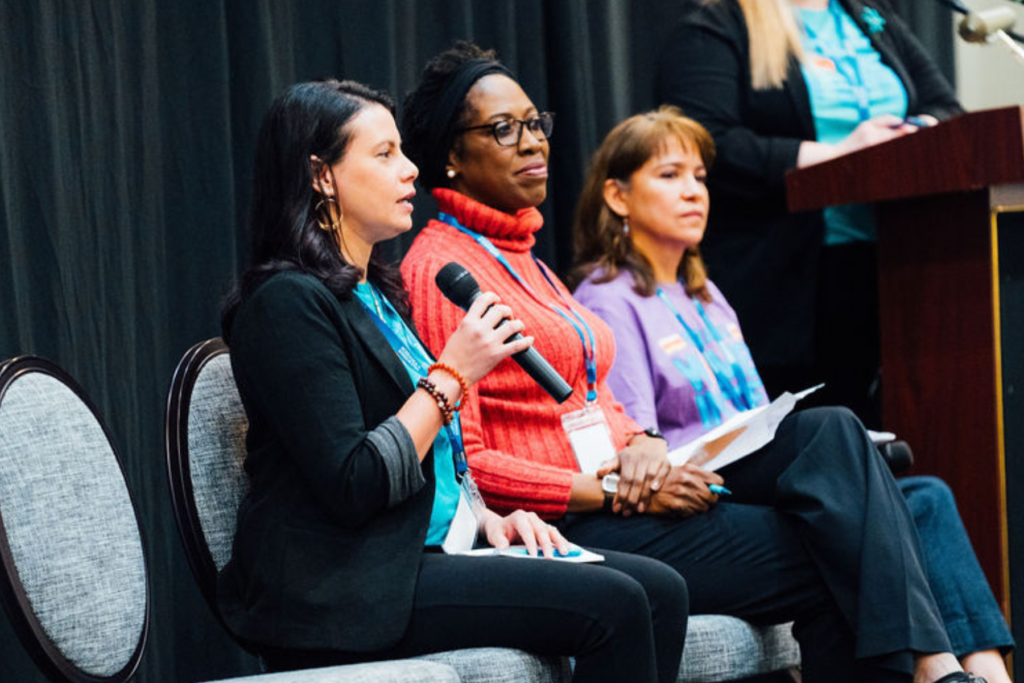 ---
Become a Sponsor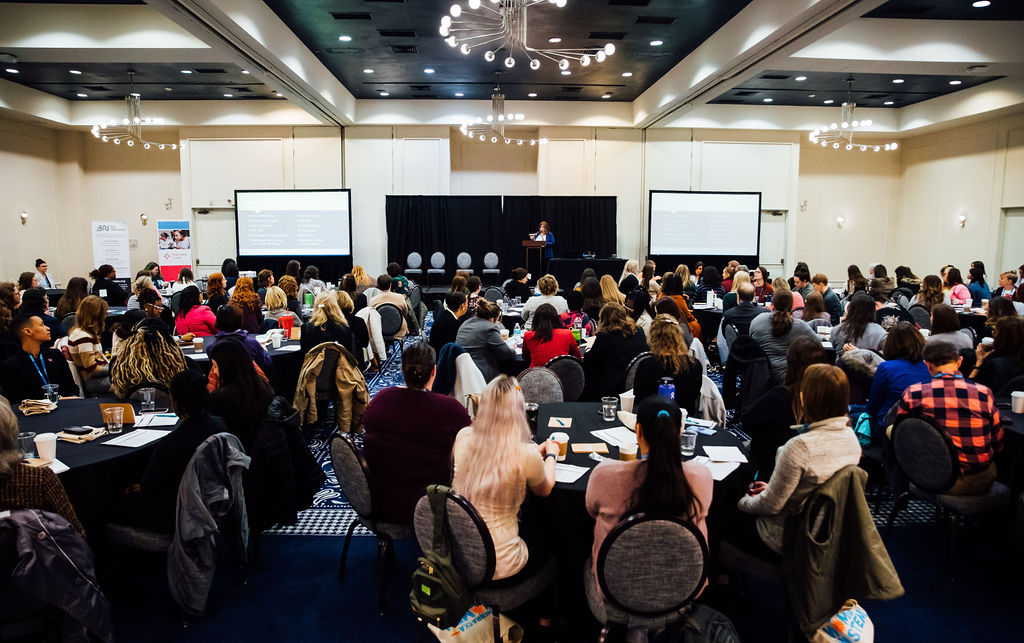 The inaugural Nebraska Women in STEM Conference on March 23, 2023 was a success, with an overwhelming response from attendees who joined us in Lincoln from all over the state. The event was sold out, emphasizing the importance of supporting women in science, technology, engineering, and mathematics careers.
Continuing the momentum, we are excited to share that the 2024 conference is positioned to accommodate even more attendees, as well as a wider range of presentations, workshops, and panel discussions. This provides you an opportunity for your company to gain exposure and support the advancement of Nebraska's women in STEM.

---
Become a Speaker
We are seeking speakers to lead presentations, panel discussions, and workshops on a wide range of topics that support the professional development of women in STEM careers. Presenters will have the opportunity to share their knowledge and empower our community of STEM professionals.
Conference presenters will receive:
Complimentary Registration: Speakers will receive complimentary registration, allowing you to attend all sessions.
Promotion and Exposure: Benefit from promotion across our conference marketing channels.
Networking Opportunities: Connect with other professionals and potential collaborators.
Speaker Recognition: Receive special recognition during the conference and in our post-event materials.

---
Location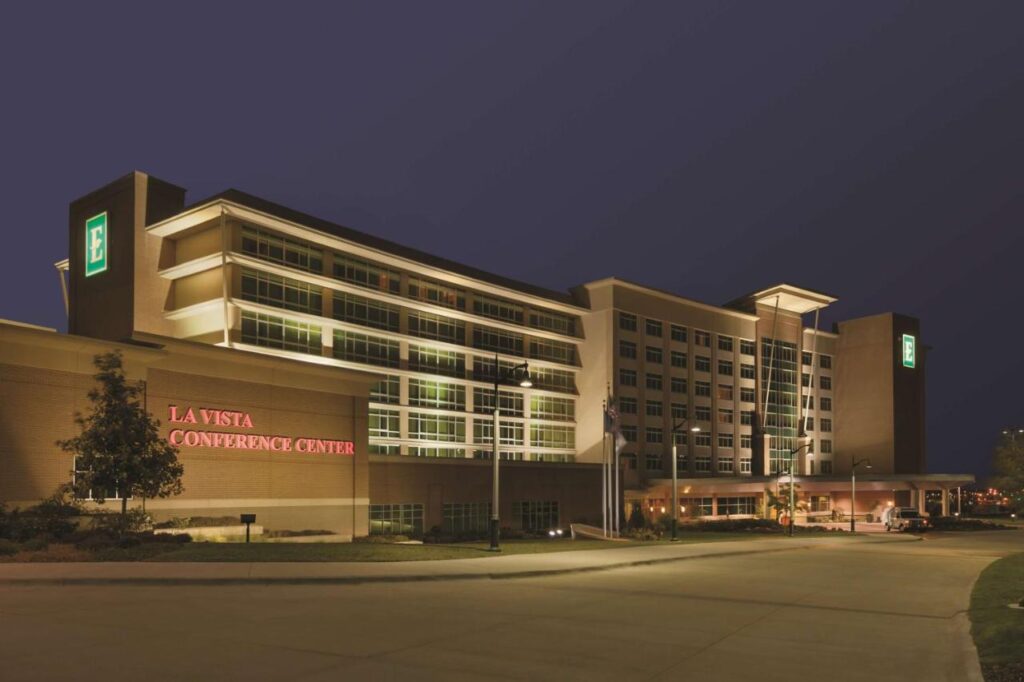 Embassy Suites by Hilton Omaha La Vista Hotel & Conference Center
12520 Westport Pkwy
La Vista, NE 68128
Book your group rate for the Nebraska Women in STEM Conference